Search engine optimization, or SEO, is a set of tactics used to elevate a website to the top of search engine results pages like Google's and Yelp's, respectively. 61 percent of B2B marketers indicated that SEO and organic visitors generate more leads than any other marketing endeavor.
Despite the fact that SEO is a widely employed strategy, many individuals are unaware of its importance for e-commerce sites and enterprises.
Why SEO is very important?
Search engine optimization (SEO) is the industry standard for all websites. Search engine optimization is the most effective method of driving targeted traffic to your website, regardless of what you're offering.
As one of the most significant aspects in attracting visitors to your website, SEO is critical. Rankings on search engines are influenced by this factor. It examines how customers are treated when using your website.
Google presently has a market share of 86.86 percent of the search engine industry. Using search phrases, SEO is king in selecting which websites people should visit depending on their preferences.
If you want to get your website out there, you can't ignore the importance of SEO since the industry has identified it as the driving force in the ranks on various search engines.
SEO's importance for Ecommerce
SEO is very beneficial to e-commerce firms. In fact, some say that e-commerce shops should devote even more time and resources to SEO in order to improve their search engine rankings and attract new customers.
SEO for an online store might be challenging. Make sure your website is user-friendly, check for lagging graphics, and more to guarantee that your content is optimized. It's not simple to do search engine optimization for an e-commerce site.
Nevertheless, if you're starting a new e-commerce company or website, you'll want to consider investing in SEO. This means that you should educate yourself on the ins and outs of e-commerce, as well as how to properly and effectively optimize your website for SEO.
Increasing consumer awareness of the brand
The majority of ecommerce websites need search engine optimization in order to build low-cost brand exposure. An inclusion on the first page of search results or in Google's Answer Box may be the first time a consumer has come across your brand, or it may prompt her to recall that she has previously visited your website.
Furthermore, some searchers consider a high ranking to be an endorsement, which increases their chance of clicking on a top-ranked result.
Increasing the number of leads entering the marketing funnel
Constant inflows of new customers are required for the conventional marketing funnel to function properly: awareness, interest, desire, and action. In the awareness stage of the sales funnel, search engine optimization (SEO) is crucial in delivering lower-cost top-of-funnel traffic.
SEO, on the other hand, is important at all phases of the process. Customers' purpose shown by their keyword selections shifts from being mostly informative to being primarily transactional as they go through the stages of awareness, interest (research), and action (buy).
Targeting the relevant intent at the appropriate times on your website has an impact on consumer migration to the next phase, increasing the possibility that they will convert.
Increasing the quality of the material
It makes sense to advertise for keywords that have a high likelihood of generating transactions. While other material, like blog entries, buyers' guides, and how-to pieces, might be valuable immediately, the value of other content takes time to accrue.
Search engine optimization is beneficial for such forms of content. Efforts to optimize content may result in significant gains in traffic for little or no additional expense.
Simply knowing what people are searching for (based on keyword research), being able to optimize content, having access to your content management system, and having the time are all that are required.
Increasing the number of people who see remarketing messages
Once customers arrive on your site via organic search (or other channels), your paid search team may store cookies on their computers in order to run remarketing ads on their behalf.
You may then target those customers with display advertisements when they leave your site and continue their trips elsewhere. The greater the number of individuals that visit your website, the bigger your remarketing audiences will be.
When you consider the number of visits to the content at the top of the funnel, SEO remarketing makes even more financial sense. As customers browse the web, they are reminded in a passive manner that your company provides them with something of value.
The importance of buyer and keyword intent
One of the keys to SEO's efficiency is the connection between the purpose of the buyer and the term they use. Rather to relying only on trial and error, buyer and keyword intent might help you focus your efforts. Here we'll go through what they signify, how they work, and why they're so useful.
To begin, keep in mind that the "why" behind a search query is the same for all three terms: buyer intent, keyword intent, and search intent. They provide you with information about the searcher's intent and enable you to anticipate and address the demands of your future clients.
The ease and refinement of SEO methods are directly related to the degree to which buyer intent is taken into consideration. As an example, it helps you to better plan out the kind of material you should be delivering.
As an example, a person Googling "10 best methods to knot a tie" would be interested in an educational blog article. In addition, this shows you that searchers may be more interested in instructive graphics and videos than they are in the text.
Even if you know exactly what a searcher wants, it's far more difficult to address their requirements without the information that buyer intent gives.
Buyer and search intent are crucial for a number of different reasons. You're allowed to:
Optimize your content for the individuals you want to attract by screening out those who aren't interested in what you have to offer.
Capture the attention of potential customers with relevant and useful content or product descriptions.
Use account-based marketing to target high-value prospects with appropriate information.
Increasing the overall experience
Conversions are driven by a positive experience. SEO aids in the understanding of consumers and, as a result, the usability of your website. This, in turn, has the potential to boost rankings.
Keyword information gives an insight into the wants of buyers. They're looking for something, and that's why they're looking. Sites that immediately satisfy a customer's demand are more likely to close the deal.
The same information may be used to better understand how consumers think about and express their preferences. The use of their keywords on your website might enhance the user's experience.
It may be more usable to emphasize low-cost choices if, for example, the majority of searches are looking for "cheap blue silk ties." Additionally, offering a high-quality user experience is a significant ranking element, particularly for Google.
If a big amount of searchers click through to your site but then quickly return to the search results page, Google concludes that your site isn't relevant for that query or is otherwise unattractive to visitors. And this kind of activity might have a negative impact on rankings.
Reducing the expenses of paid search
In the event that you cooperate on the terms that produce value for both organic and sponsored search, the material you optimize for SEO should also assist your Google Ads campaigns as well.
The relevancy of advertising to landing sites is measured by Google's Quality Score, which is used to calculate the cost per click. Better Quality Scores, reduced click costs, and improved success in organic search are all benefits of optimizing landing pages.
Create long-term value in your business
SEO is a long-term investment in the performance of a website. In contrast to advertising, the value of a campaign does not diminish after the campaign is over.
SEO, on the other hand, is not a one-and-done exercise. Each optimization project, whether it's for content, design, or technology, adds to the never-ending cycle of optimization projects that make up your website.
Each initiative will almost certainly be of long-term worth, improving organic search results for months or even years after it is completed.
Improved Lead quality
Not only can e-commerce SEO increase site traffic, but it also assists in pre-qualifying your leads before they are sent to you. Too frequently, e-commerce sites get clicks from consumers who aren't ready to make a purchase or who aren't confident in your store's capacity to provide them with the quality or dependability they need.
Unfortunately, just visiting your product pages will not provide them with the information they want or assist them in moving down your sales conversion funnel. By using SEO, you can instead target specific consumers and provide them with the information they need to make a choice.
Create a sense of power
Domain authority is a search word that relates to how trustworthy and reputable search engines believe a website is in relation to other websites. If your site material is relevant and user-friendly, the greater power you have over your audience.
The confidence of online searchers is placed in authoritative websites, which are ranked higher in search results. To establish authority, search engine optimization (SEO) is undoubtedly the most important instrument.
Through the use of relevant content and trustworthy information, SEO may assist you in developing a website that people will trust and want to revisit.
The Influence of SEO on the Purchasing Cycle
Research is becoming an increasingly important component of SEO, with real-time research becoming more important. Utilizing search engine optimization strategies to spread the word about great offers, ground-breaking goods and services, and the significance and dependability of the items and services you provide clients will be a game-changer.
When done correctly, it will almost certainly have a favourable influence on the purchasing cycle.
Brands must be visible in the locations where consumers need them in order to establish a meaningful relationship. Local SEO increases that exposure and allows prospective consumers to discover the answers they are looking for as well as the companies that are giving those answers.
It is a Long-Term Business Strategy
In many cases, search engine optimization may (and should) have a significant influence within the first year after action is done, and many of those actions will have an impact that lasts for many years or more.
Yes, as the market develops, it is essential to keep a careful eye on the trends and changes that occur.
However, even a site that has not adopted a slew of intensive SEO suggestions would benefit from the implementation of fundamental SEO best practices on a legitimate website that provides a satisfactory user experience.
And the more time, effort, and money a website devotes to SEO, the better and longer it will be able to maintain its position as a legitimate competitor in its market.
It can be quantified
While SEO may not provide the same easy-to-calculate return on investment as sponsored search, you can monitor and analyze practically anything with the right tracking and analytics tools.
Due to the fact that there is no definite method to grasp the relationship between all activities, attempting to connect the dots on the back end presents a significant challenge.
Nonetheless, it is important to grasp how certain activities are expected to effect performance and development, and ideally, they do so in the right way. Any competent SEO will strive for such enhancements, so connecting the connections should not be a difficult task to do.
As far as digital performance is concerned, brands also want to know and understand where they've been, where they are, and where they're going, particularly when it comes to SEO and when they have a person or firm being paid to execute on their behalf.
There is also no better approach to demonstrate the effectiveness of SEO. But, of course, we all know that the data is always correct.
Final words
Search engine optimization has the ability to increase the number of sales and income generated by your e-commerce website, propelling you to the top of the industry's sales and revenue rankings. And the good news is that your investment in SEO will more than pay for itself in a relatively short period of time, with the benefits lasting for many years beyond that point.
---
SONAM RAWAT
Content Writer I E-SEO Solutions When you complete Salesforce training, you can expect to find work as a remote professional. This means that you would be able to maintain
a work-life balance and work from just about anywhere. It does not get better than this.
---
Similar Post
We share our extensive expertise on the latest topics and trends to assist you in getting all essential information about the SEO industry across the web.

PPC Marketing Trends Businesses Must Not Miss in 2023
Digital marketing has become increasingly popular through pay-per-click (PPC) advertising. Most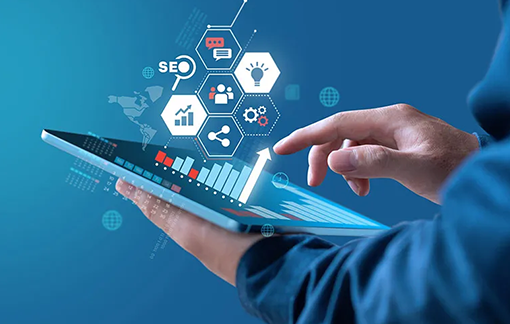 Top Tips To Follow While Doing SEO Competitive Analysis
Search Engine Optimization is one of the most important supportive strategies in digital marketing.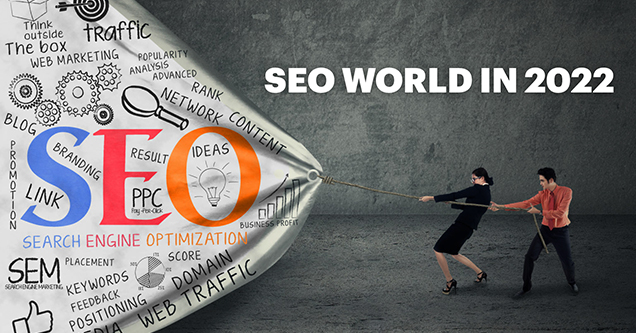 Top 10 Things To Keep An Eye On In The SEO World In 2022
In the highly competitive world, most businesses utilize digital marketing strategies to achieve fas