If you've ever wondered, "Can I change my domain name without losing the seo juice?" you're not alone. In this case, we are glad to inform you that the answer is "YES!"
One of the top inbound marketing criteria, SEO is considered by over 61% of internet marketers to boost their organic presence. Search engine optimization (SEO) is a multifaceted endeavor for any online organization.
The cornerstone of your site's web pages is a domain name, which is critical to this organic search optimization method. An increased number of new leads, customers, and sales may be expected when your business is seen on the first page of search engine results. This optimization may be achieved by implementing a complete SEO strategy.
Before we go into how to change the domain name of your website, it's a good idea to consider why you're making this choice in the first place. Doing something as simple as changing your domain name should not be done on a whim.
Because domain names are typically the first impression that visitors get of your organization and website, it's vital that you treat them with respect and regard.
A list of justifications for changing your domain name
Your current domain name does not appropriately represent your brand or organisation. You should consider changing it. Throughout history, industries have changed. It's possible that your domain name is no longer appropriate or useful in identifying your product or organisation in the marketplace.
In most cases, your domain name does not determine the tone of your website. You could have thought your first domain name was a touch too smart, and the effort at comedy wasn't quite in keeping with the tone you intended to set for your website.
Your domain name isn't generating any traction at all. Is there an excessive amount of hyphens and numerals in your domain name? Is it taking too long? These factors all work together to make your domain name less memorable, and if people can't remember your domain name, they won't be able to discover your website.
The name of your firm has changed. For the sake of consistency and branding, you should change your domain name to match your company name.
For whatever reason, the.com domain name you want (broker domain) was out of your price range, so you chose a different TLD. However, now that you've saved some money, you'll be able to purchase the domain name that you've been wanting for years. You could have acquired a domain in the past under the dotcom or dotorg extensions and subsequently found a TLD that is more suitable to your expertise, such as the dottech or dotclub, that you would want to use instead.
If you're serious about changing your domain name, the remainder of this piece will guide you through all you need to know about relocating your site while maintaining your SEO ranking and authority.
This section contains instructions for ensuring that your website is successfully migrated to a new domain name.
Make a backup of your website
Think about beginning a domain transfer, running into a problem, and realizing that your backup is corrupted or insufficient. Unfortunately, this is something that happens much too often.
According to a research conducted by LogicMonitor, the vast majority (96 percent) of firms have suffered at least one outage in the last three years. Before making any big changes to your files or database, be sure you have a full and working backup of everything. Use a plugin to back up and migrate your WordPress site to a new domain if you already have a site on WordPress.
Look into the new domain's history
Double-check to make sure that your new domain does not take over any existing penalties if your old one has already been registered. Claim your new domain in Google Search Console and check the Manual Actions page to see if there are any issues that have not been rectified.
If there are no issues to be concerned about, you may continue with your migration without hesitation.
It is your responsibility to make any necessary revisions prior to filing a request for reconsideration if manual action is needed. Once your request has been approved, you should be able to transfer your material to your new domain with relative simplicity.
Conduct an audit using the Google Manual
Before you change domain names, you should review all of your statistics to ensure that they are accurate. This will help you to comprehend everything about your domain and will act as a vital baseline for gauging performance once the transfer has been completed.
When it comes to determining why your website isn't ranking as well as it should be, a full SEO audit is a quickest and most effective method available.
The list of incoming links to your website is the most important item to check for problems. This is critical since it is an important SEO ranking component, and you do not want to lose any valuable links as a result of switching domain names.
A link audit may be carried out using one of two methods. The first step is to go to your Google Search Console and choose "Links" from the left-hand navigation menu. This will provide a list of all of the links that Google has identified as leading to your website. You should export the list so that you can keep track of it.
Another way for doing a link audit is to use a service such as Ahrefs to examine your link profile, which is another option. This may offer you with further information about the links pointing to your site and the quality of those connections. You should compare the results from both Google Search Console and Ahrefs in an ideal case.
After that, browse through all of the links and highlight the ones that are of the finest quality on your computer. After you have switched domains, go back and double-check that the best links are still connected and that the 301 redirection is working properly.
Transfer website content to the new domain
Instead of utilizing a plugin, you should consider manually transferring your website content to the new domain. Make sure you have a content management system in place beforehand.
Consider the following scenario: if you're using WordPress on a new domain, you'll need to ensure that the core skeleton of your site is in place by installing WordPress on the new domain.
Using a plugin to automate the process of moving content from one WordPress site to another.
Make use of a 301 (permanent) redirection
A 301 redirect not only leads readers to the correct page, but it also tells search engines that the page has been permanently relocated and transfers link credit to the new page as a result of the relocation.
You may create a "wild card" redirect in your.htaccess file that will redirect anything to the domain-name level. This procedure essentially installs a 302 redirect to all of your old domain URLs and sends them to the new domain that has that same URL.
You must take your time and double-check that everything is appropriately 301 redirected, since this is crucial for both search engine optimization and web traffic generation.
Continue to use the same domain registrar
In order for web pages to be ranked, search engines must index the pages on the website. Google (and other search engines) do this via the use of "bots," which browse websites and record URLs in order to include them in their search results (also called SERPs).
Google, with a market share of 85.46 percent, controls the global desktop search engine industry. When you register a domain name, you will be required to provide many pieces of contact information, including the name of the domain owner.
This information is then reflected in the Whois database, which is an online "phonebook" that gathers and organizes information on domain name contacts as well as IP address information. This information is continually being indexed by search engine crawler bots.
Because the length of time a domain name has been registered has an impact on its rating, it is in your best interests to maintain ownership of the domain name. Google does not consider it to be a fresh site, but rather a long-standing online presence, which helps you keep your ranking over time.
Create a sitemap.xml and optimize it for search engines
Organic ranking is determined by the ranking variables used by Google. To put it another way, if you want to be ranked, you must adhere to the standards of Google's ranking algorithm. Because the algorithm is comprised of a diverse range of fundamental site elements and is always evolving, it is often easier said than done to achieve this goal.
This includes the sitemap, which provides a visual representation of your website's structure. When you create a sitemap, you are creating a blueprint for your website that will assist search engines in finding, crawling, and indexing all of your material.
The sitemaps on your website also provide information to search engines about the most significant pages on your website. An XML Sitemap, which provides connections to different pages on your website, is the most common format for this kind of document.
In the event that your domain name changes, you should establish (or update) your sitemap and make certain that it is delivered to search engines so that new URLs may be crawled more quickly after the change. This is a straightforward process for Google, requiring just a few clicks on the Google Search Console.
Update backlinks
Another aspect that Google takes into account while indexing sites is the degree of confidence that has been placed in each page. A backlink, or a link from another site to yours, gives a measure of this trust to search engines, which may be used to rank your site more highly.
It is critical, therefore, to contact websites that have previously connected to you and request that they update their backlinks to point to the new URL of your new domain name instead.
You should prioritize backlinks from high-authority sites first if you have a large number of them and a limited amount of time. These connections will have the greatest influence on your search engine ranking.
Although it is not necessary, we recommend that you create a list of each link to guarantee that you acquire them all. A 404 error will be returned if a backlink has not been updated in a long time, which can affect your score.
Conclusion
If you do not properly choose and implement your new domain name, it may have an adverse effect on your search engine rating. If you follow the methods outlined above, you may mitigate the negative repercussions and be confident in your ability to quickly recover any lost SEO - a delicate process, but one that is crucial for your company's online visibility.
---
SONAM RAWAT
Content Writer I E-SEO Solutions When you complete Salesforce training, you can expect to find work as a remote professional. This means that you would be able to maintain
a work-life balance and work from just about anywhere. It does not get better than this.
---
Similar Post
We share our extensive expertise on the latest topics and trends to assist you in getting all essential information about the SEO industry across the web.

PPC Marketing Trends Businesses Must Not Miss in 2023
Digital marketing has become increasingly popular through pay-per-click (PPC) advertising. Most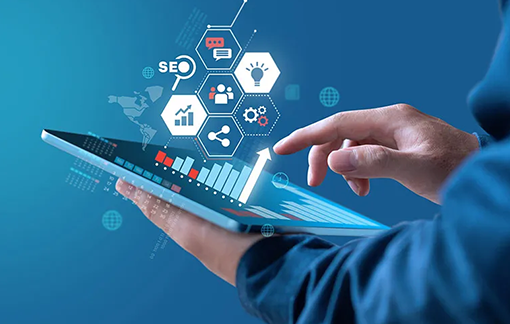 Top Tips To Follow While Doing SEO Competitive Analysis
Search Engine Optimization is one of the most important supportive strategies in digital marketing.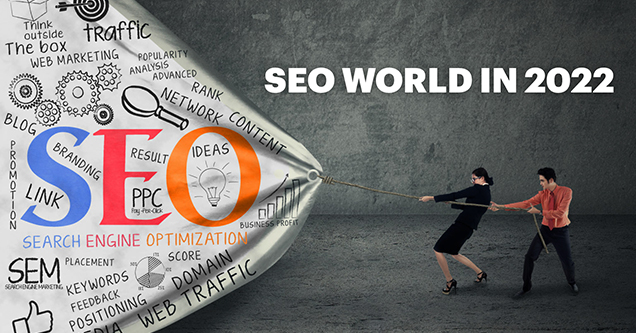 Top 10 Things To Keep An Eye On In The SEO World In 2022
In the highly competitive world, most businesses utilize digital marketing strategies to achieve fas